We Chat with Emma, Group Product Manager at Livongo Health
Welcome back to our Product Thinking series, where we interview product leaders from a range of roles and organizations to learn about the challenges they're facing, lessons they've learned and advice they have to share for others in the field. Today we're thrilled to be chatting with Emma Townley-Smith, Group Product Manager at Livongo Health.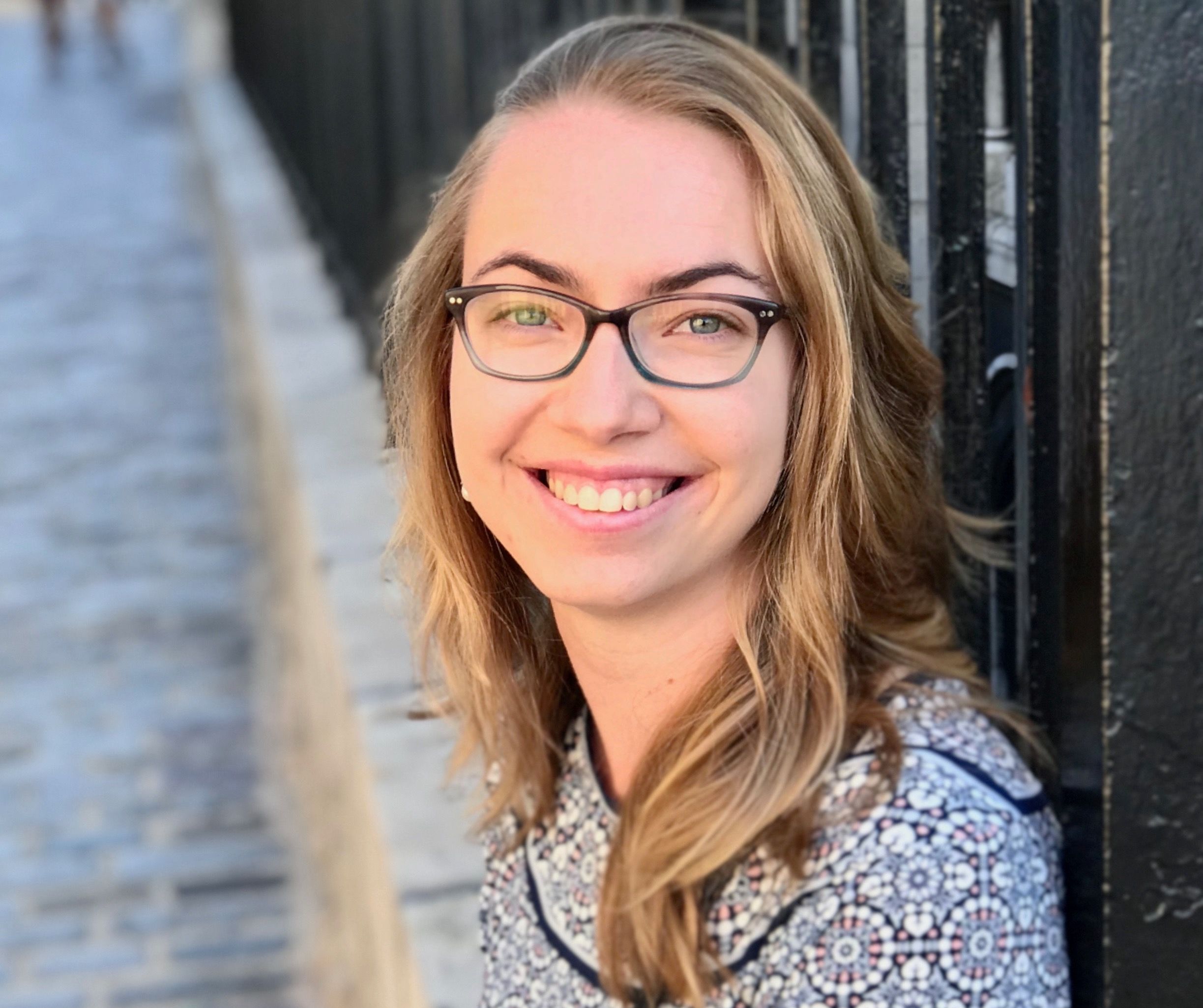 Hey Emma! First up, we'd love to know more about your background. What have you worked on in the past, and how'd you end up in your current role? What drew you to product work?
I was drawn to product work in college because I really wanted to understand why certain products were more successful than others. When I looked at a blowout success like Facebook, it wasn't obvious to me why it succeeded instead of MySpace. Or why (at the time) Snapchat was growing so quickly in popularity. I was deeply curious about what made people want to try something new, or switch their solution, or pay.
I studied Product Design, which helped me build a skillset in user research and problem-first (rather than solution-first) thinking. I started to get a qualitative appreciation for how you assess whether your product is working, and how you build momentum and a story around your early interactions with users.
All throughout school, I worked part time -- by the time I graduated I had worked at four different companies that ranged from seed stage to Fortune 500. I knew that I wanted to build foundational PM skills on a larger team before returning to an early-stage company, because they needed more leadership from their few product managers than I could offer as a new grad. I built strong consumer foundations in the Capital One Innovation Lab before joining Livongo as an early PM. Over three years, I've had the opportunity to grow from an IC working on a collection of features to a manager in more of a GM role, managing a team of PMs and owning multiple product lines.
What are the unique challenges you're facing in your role right now?
For me personally, I'm in a demanding IC role and managing a team for the first time. I was nervous that the two sets of responsibilities might compete with each other, but they've been symbiotic. In order to be effective myself and to maximize the whole team's impact, there's no time to dwell on the easily reversible decisions, or to micromanage. The total pressure on my time helps me prioritize my own work clearly and empower my team to move forward.
Awesome. And when it comes to product roles, what would you say is your unique ability that has allowed you to succeed?
Curiosity has been critically important. There's no formal training that tells you how to manage hardware and software together, how to persuade executive stakeholders, or how B2B2C is different from your previous B2C role. At this point I have approached a lot of complex product situations without prior experience, and I've figured out how to do my homework. Research what other companies have done. Look for a common framework that people use to solve this kind of problem successfully. Interview other PMs. Ask the "obvious" questions and make sure you have the right context.
What's one thing you've worked on that you're really proud of?
I'm proud of the foundational machine learning and behavior change work that we did at Livongo over the last few years. It's common both for machine learning and behavior change to be buzzwords without an implementation that's meaningful to the business's goals. We've worked really hard to bring together technology and strategy to create experiences that actually help people introduce new healthy behaviors, like personalized Health Nudges.
When it comes to product, how do you know when to trust data, and when to trust your intuition? Have you ever taken a risk based on your intuition that paid off?
It's a funny question, because my intuition is based on data -- data from past analyses, experiences, or conversations. Most of the product intuition "misses" I've seen come from a context mismatch -- trying to apply past experience that aren't relevant to the current problem. When making assumptions, I'm careful to think about whether the "data" behind my intuition matches the current situation. Is it a similar type of product, objective, customer, team, company stage, etc? Am I sure my past experiences apply here?
When I'm approaching a decision, I generally think -- have we put the right time and effort constraints on data-gathering relative to the importance of the decision? (To make a quick Bezos allusion, is this a reversible decision that may be appropriate to make based on intuition, or do the consequences merit more information?) Given those constraints, do we have all the important inputs we can reasonably gather before we pull the trigger?
I've found that a lot of content work can be successfully driven by strong intuition about what users want. I didn't do research or analysis before starting Path to Product (a leading Medium publication on product management), but I knew from my experiences in the early career PM community that there was an appetite for real, on-the-job anecdotes instead of high-level frameworks. I spent about a year writing before things really started to take off, but we've grown organically now to over 35,000 followers.
Congrats, that's a big achievement! Let's talk about other products — what's your favorite app right now? Why?
Not sure I have a favorite app that will wow anyone, but I can think of a recent moment where an app impressed me. I recently became a homeowner, and went through the process of hiring contractors to help with repairs. I was really impressed with the templates that Yelp offered to make sure that you requested quotes with the right contextual information, and the way that they seamlessly delivered your quote request to more vendors to help you get a rapid response. I was expecting to do research about what kind of quote request to send, and to call multiple people myself, but Yelp effortlessly expanded from its core "search" job to meet these other needs. And there was no advertising or feature education involved -- it was a seamless experience within my existing pattern of use.
Great example. Last question! Has there been a recent podcast interview that's really wowed you?
I enjoyed Jeff Hunter: Embracing Confusion from The Knowledge Project. His message really resonated with me -- it's easy to go into work every day on autopilot. You have to approach each day with the intentional goal to get better. You should be watching for emotional reactions or confusion, and in those situations ask not what went wrong, but how you should update your mental model for a better understanding of how to be effective.
For more from Emma, read her work in Path to Product. And be sure to subscribe to our newsletter below to get more Product Thinking interviews from our team at Input Logic!